You may upload a JPG or PNG image of the in-game examine window.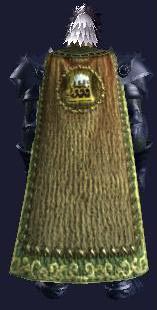 \aITEM -226139971 373507578:Brew Day Cloak\/a \aITEM -226139971 373507578:Brew Day Cloak\/a
What does this information mean?
This is cloak is appearance gear, which means it can be equipped in the appearance slot, while you wear a cloak with stats in your normal gear slot for cloaks.
If you like the style of the cloak but already have one, you can also choose the Brewday tapestry, which is identical. The quest can only be repeated once per year, but has returned each year since the first Brew Day.
| | |
| --- | --- |
| | This article refers to events, personae and activities only present in-game during the annual Brew Day celebration, which comes to Norrath each year the week of March 17th. |
Ad blocker interference detected!
Wikia is a free-to-use site that makes money from advertising. We have a modified experience for viewers using ad blockers

Wikia is not accessible if you've made further modifications. Remove the custom ad blocker rule(s) and the page will load as expected.