Belazzor Fribles, the Inept (Timorous Deep)
Talk

0
Share
Ad blocker interference detected!
Wikia is a free-to-use site that makes money from advertising. We have a modified experience for viewers using ad blockers

Wikia is not accessible if you've made further modifications. Remove the custom ad blocker rule(s) and the page will load as expected.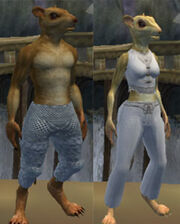 .
What does this information mean?

His location for Timorous Deep is roughly at these coordinates: 2,949.18, 18.44, 986.42 You may have to run around the rock a little to get him to appear.
For other articles with related titles, see Belazzor Fribles, the Inept.

| | |
| --- | --- |
| | This article refers to events, personae and activities only present in-game during the annual Bristlebane Day celebration, which comes to Norrath each year on and around April 1st. |