You may upload a JPG or PNG image of the in-game examine window.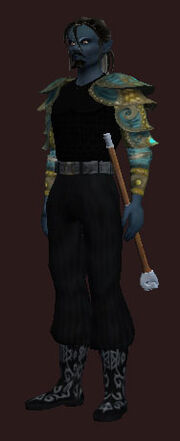 \aITEM 1465556650 22932578:Baelon's Exquisite Mantle\/a \aITEM 1465556650 22932578:Baelon's Exquisite Mantle\/a
What does this information mean?
With the exception of Thumore's armor items, all of the Heroes' Festival armor of each type has an identical appearance with only stats changes for each level. All levels are indicated by monster names. In other words, all Exquisite (cloth) items with Darathar's name (level 10) in them are visually identical to Roehn Theer's Exquisite armor (level 70), and so on.
| | |
| --- | --- |
| | This article refers to events, personae, items and activities only present in-game during the annual Heroes' Festival event. Heroes' Festival comes to Norrath for a short time, generally around the beginning of November. |
EQ2i credits this article at Census for the info in this article.
the last update on Census for this item was:
Tue, 19 Sep 2017 15:35:53 +0000
Ad blocker interference detected!
Wikia is a free-to-use site that makes money from advertising. We have a modified experience for viewers using ad blockers

Wikia is not accessible if you've made further modifications. Remove the custom ad blocker rule(s) and the page will load as expected.