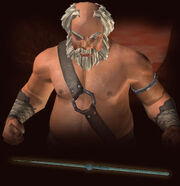 .
What does this information mean?
You may upload a JPG or PNG image of the in-game picture of this mob
This mob has been identified as an excellent choice of charm pet for Coercers.


See the complete list, by tier and zone, at Coercer Pets.
The capitalization, punctuation, and spelling of the title of this article have been verified and are correct as-is.