For other articles with related titles, see A void enforcer.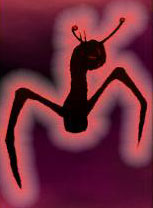 .
What does this information mean?
You may upload a JPG or PNG image of the in-game picture of this mob

Not social. Confirmed by pulling one and letting him run past other enforcers. It hurt. But if pulled next to named, those nameds will aggro.
Ad blocker interference detected!
Wikia is a free-to-use site that makes money from advertising. We have a modified experience for viewers using ad blockers

Wikia is not accessible if you've made further modifications. Remove the custom ad blocker rule(s) and the page will load as expected.