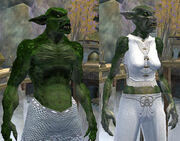 .
What does this information mean?
You may upload a JPG or PNG image of the in-game picture of this mob
These things just look like troll corpses lying on the ground, but if you get close to them, they'll get up and attack. There's no need to kill them to complete the zone, so they can be avoided, but they have a wide aggro range.
Ad blocker interference detected!
Wikia is a free-to-use site that makes money from advertising. We have a modified experience for viewers using ad blockers

Wikia is not accessible if you've made further modifications. Remove the custom ad blocker rule(s) and the page will load as expected.