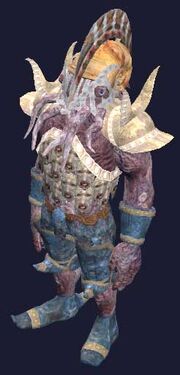 .
What does this information mean?
You may upload a JPG or PNG image of the in-game picture of this mob
These mobs have a "MEM-WIPE" so having multiple tanks is crutial, or a Main tank that can fight through the wipes. We used a Paladin with ammends on a high DPS scout, that seemed to help when the mem-wipe proc'd.
Ad blocker interference detected!
Wikia is a free-to-use site that makes money from advertising. We have a modified experience for viewers using ad blockers

Wikia is not accessible if you've made further modifications. Remove the custom ad blocker rule(s) and the page will load as expected.