You may upload a JPG or PNG image of the in-game examine window.
EverQuest II Item Information
\aITEM 1621378241 605535811:A Gnollish Contingency Book\/a \aITEM 1621378241 605535811:A Gnollish Contingency Book\/a
What does this information mean?
}}
Book Text
A Gnollish Contingency Book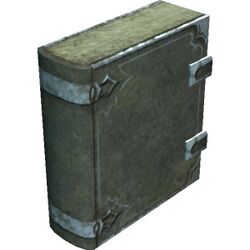 | | |
| --- | --- |
| Style: | Large Light Brown Book |
| LootDB Link: | LootDB |
Contingency Plans

In the event of failure of a mission ranked anywhere from one to seven it is your duty to return to your superior to await further instructions. If a superior can not be found then a judgment call must be maid as to whether further attempts at the mission is likely to succeed.
In the event of a failure of a mission ranked eight or higher death must come before capture. Take no changes at this point.

Locale specific instructions
Our current structure is broken up into three teams. The lieutenants leading these teams shall wait for Gilrix at the following spots when they hear of a failed mission from another team: Lieutenant of the Rotpaws - Alcove on the south eastern edge of the northern plateau that holds the sprites, Lieutenant of the Snagthooth - The rocky hill south of clearwater pond, and the lieutenant for the Gleaming Eye - The alcove that bears use just north of the Western Falls.

Regarding Our Allies
Play dumb to any interrogation on the subject of the gnomes. Giving away information on them will not save your hide, as you are dead once captured anyway. Play dumb, Speak slowly, Drool if you have to-but do not give up what you know of their involvement of our plans.
EQ2i credits this article at Census for the info in this article.
the last update on Census for this item was:
Tue, 18 Jul 2017 14:49:58 +0000
Ad blocker interference detected!
Wikia is a free-to-use site that makes money from advertising. We have a modified experience for viewers using ad blockers

Wikia is not accessible if you've made further modifications. Remove the custom ad blocker rule(s) and the page will load as expected.