Ad blocker interference detected!
Wikia is a free-to-use site that makes money from advertising. We have a modified experience for viewers using ad blockers

Wikia is not accessible if you've made further modifications. Remove the custom ad blocker rule(s) and the page will load as expected.
EverQuest 2 Quest Information
Journal Category
Great Divide  (AA)
Journal Level
87 (Tier 9)
Journal Difficulty
Solo
Starting Zone
Great Divide more
How to Start
Speak to Rox ( -1574, -540, -2354 ) 

/waypoint -1574.4, -539.7, -2353.6

or Yue ( -1400, -540, -2090 ) 

/waypoint -1400, -540, -2090

(Othmir messengers)
What does this information mean?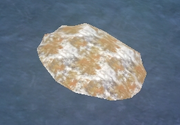 Speak to Nipik ( -1633, -534, -2429 ) 

/waypoint -1633, -534, -2429

Lodizal has fallen sick. Gather the following items to heal him. All of the next 3 items can be found on an island at ( -1352, -531, -2682 ) 

/waypoint -1352, -531, -2682

5 Iceclad Lichen

Harvestable, from the white and orange mottled rocks

5 wisps for magical energy
5 ice urchins for medicine

Ice urchins can also be found on an underwater ice ledge near the Tower of Frozen Shadow ( -1054, -565, -1849 ) 

/waypoint -1054, -565, -1849

Kill 8 winged kraits
Feed Lodizal

Click on Lodizal's head ( -1633, -535, -2428 ) 

/waypoint -1633, -535, -2428

Speak to Nipik
At least

1p

 

15g

Completing this quest gives +300 faction with Othmir of Velious
One of the following:
Deprecated rewards
Edit
One of the following (Class-based):