You may upload a JPG or PNG image of the in-game examine window.
EverQuest II Item Information
Type: House Item
Subtype: Book

A Dilapidated Journal

This item can be placed in any house type.

Perhaps once a work of art, this leatherbound journal has seen much better days. While most of the pages have either gone missing or fallen victim to the elements, you find a few pages which appear to have journal entries written in an elvish script.
 
TREASURED
NO-TRADE  NO-VALUE
Required by the Quest
'Of Fire and Ice'

Obtain: Chest Drop from trash Mobs in Chelsith
\aITEM 1063074213 -1822322996:A Dilapidated Journal\/a \aITEM 1063074213 -1822322996:A Dilapidated Journal\/a
What does this information mean?
Quest Starter Written in Koada'Dal for Wizard Epic, offers the Quest : Of Fire and Ice Contains the Following Text: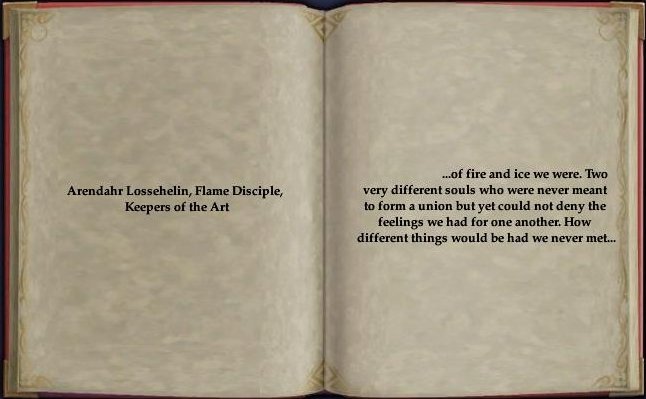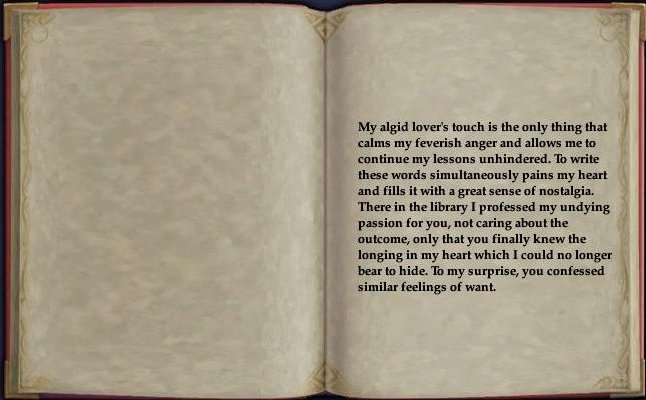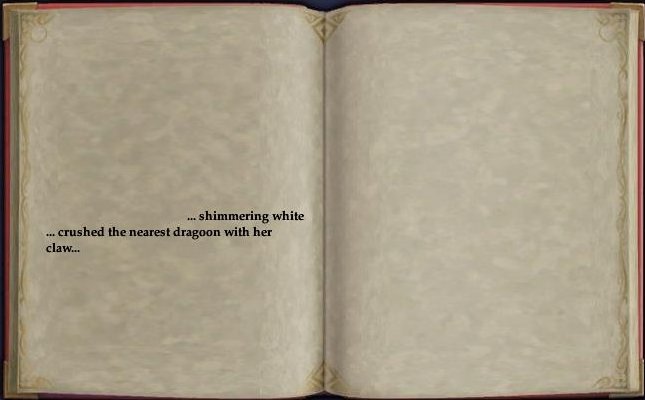 EQ2i credits this article at Census for the info in this article.
the last update on Census for this item was:
Tue, 18 Jul 2017 14:49:10 +0000
Ad blocker interference detected!
Wikia is a free-to-use site that makes money from advertising. We have a modified experience for viewers using ad blockers

Wikia is not accessible if you've made further modifications. Remove the custom ad blocker rule(s) and the page will load as expected.