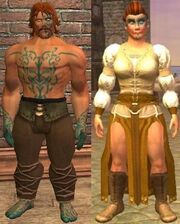 .
What does this information mean?
Both Barbarian and Human are possible races for Bitterwind pioneers.
Additionally, 45v non-heroic pioneers can be found in the same location as the others.
This mob has been identified as an excellent choice of charm pet for Coercers.


See the complete list, by tier and zone, at Coercer Pets.